Sorry about the lack of glamor on this page right now. It's getting late but I wanted to get this out on the internet right away. I'll make the page look more pretty once I have a few minutes! Anyways, who cares about the webpage, here's some pictures of the finished arcade machine!!
The black glass turned out niecly! The screen area fits just about perfectly in there!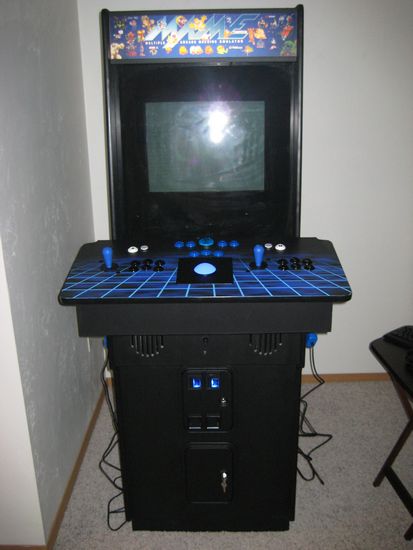 You can sort of see the side art here, and the guns are in place here as well (although not yet configured yet in the software):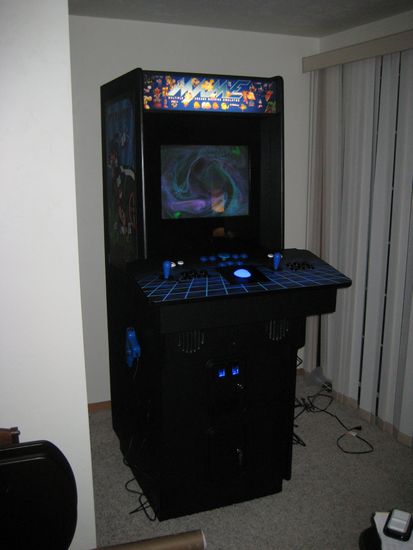 Here's just a side shot of the gun in the holster: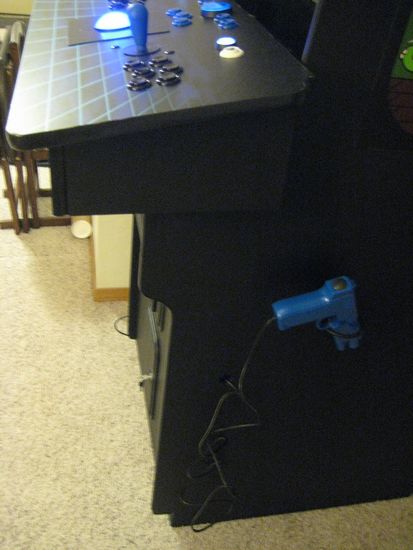 Amazing!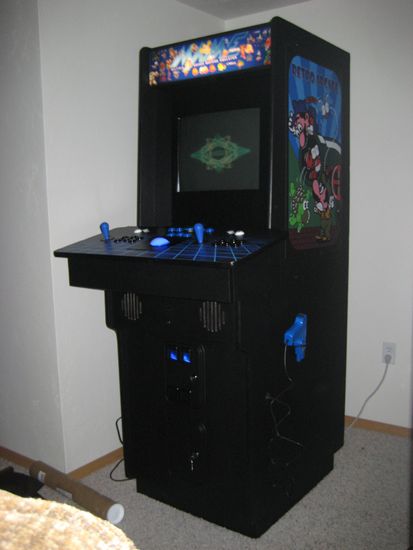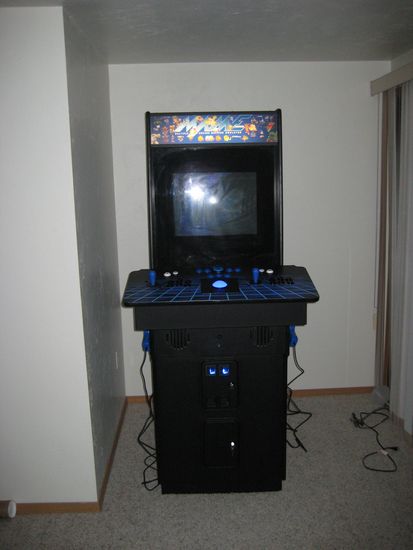 Here you can see the art work on the side the best. Overall, I am EXTREMELY PLEASED with how everything looks!!!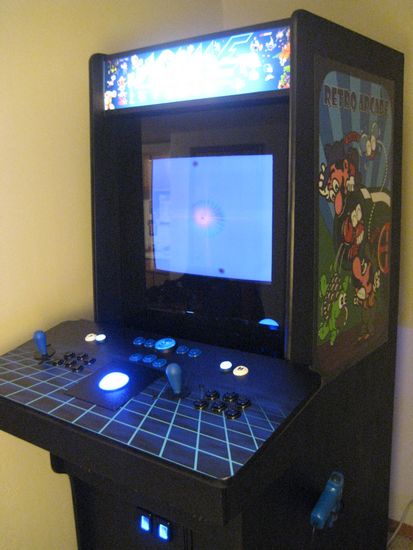 Also, here is a video I posted on You Tube! There is sound, but it's not required unless you care to hear The Postal Service. :o) Otherwise just enjoy a closer view of my arcade machine!
UPDATE 1/16/2010
Well, it's actually been a long time since I made these updates to my arcade machine, but I've been so lazy that I haven't updated the web page until now. Here's another video that I've put on YouTube. I've upgraded my buttons on my control panel so that they are all illuminated. Is this ridiculous? Yes. But does it look super cool? HECK YES! Also, it does also have an additional benefit too. When you start up a game, it will only light up the buttons that are needed for that game. So if a game only uses 1 button, only that one button will be lit up. etc etc. Anyway, check out the video. It gives a little walk through of how I have my front end, mala, set up as well.
Well, I hope you enjoyed reading about my arcade machine as much as I've enjoyed building it. I just can't believe that I made something so cool when I had so little knowledge to begin with! Not sure there will too many more updates to these pages now since the arcad machine is finished.