Our Nerdy New Bathroom
My bathroom was recently featured in an article on the HardcoreGamer.com website! See the article here!
In 2012 I gave up Facebook for Lent. We also cancelled our cable TV. What did I do with this new found time? Well, I built an entire bathroom (thanks to help from my Dad as always) and I nerded it out pretty hardcore. Sometimes I feel bad for my wife that she seemingly married a 12 year old boy. Then I think about how awesome this bathroom is, and I'm over it. So without further ado, here are some pictures of my new bathroom!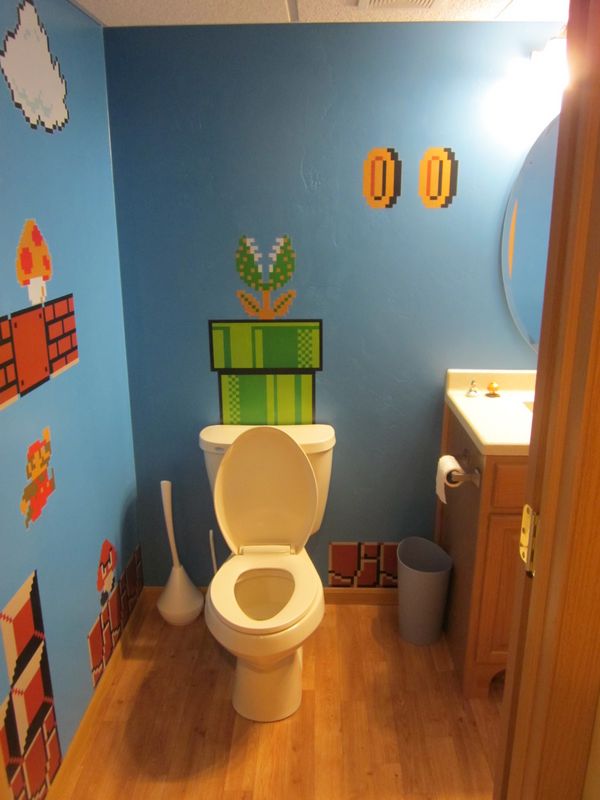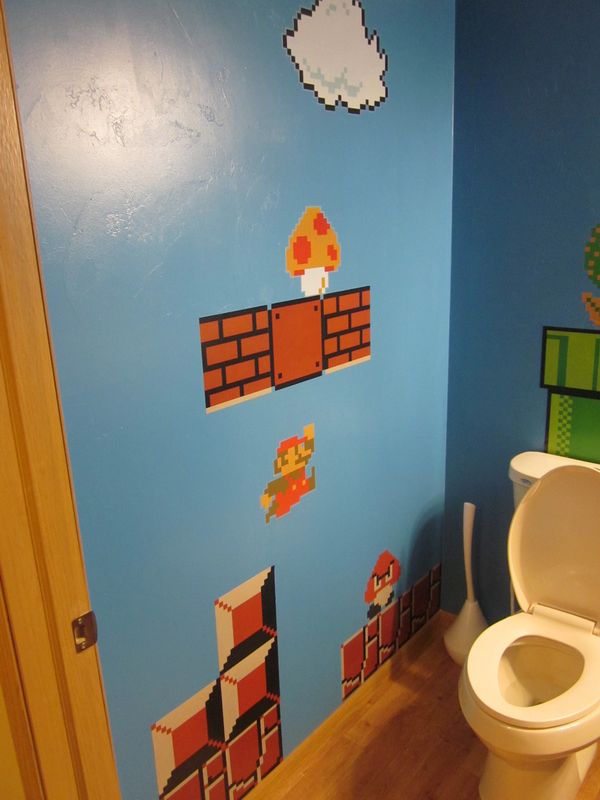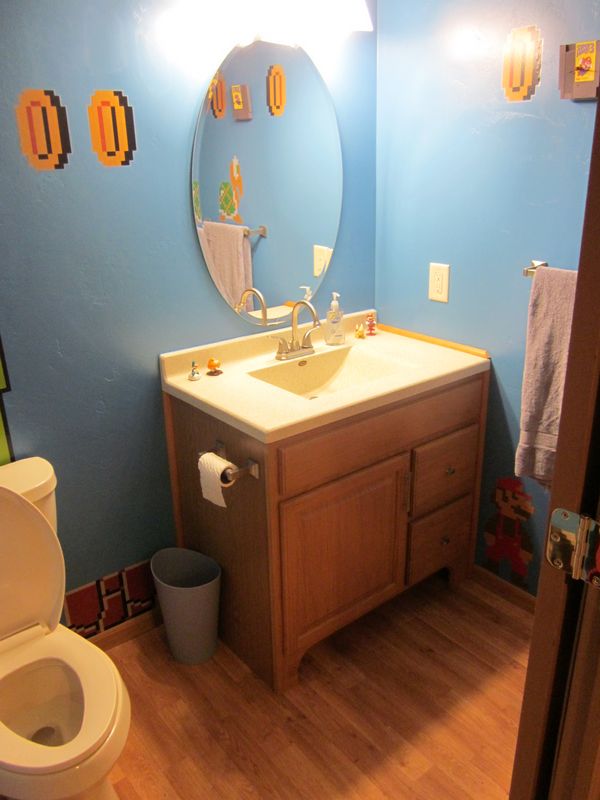 My old school Super Mario toys from Mc Donalds in 1990: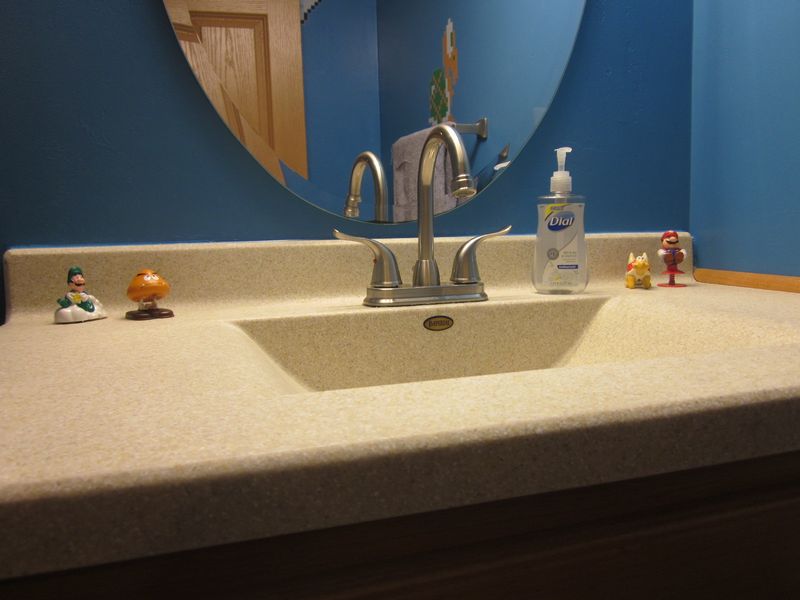 My super mario clock. Not to worry, this wasn't really a SMB3 cartridge. It was some lesser game which has had the label replaced.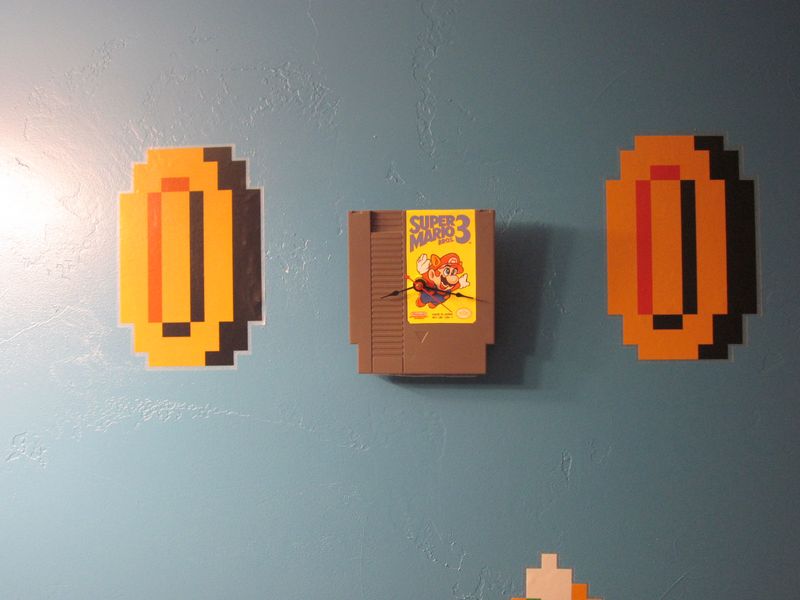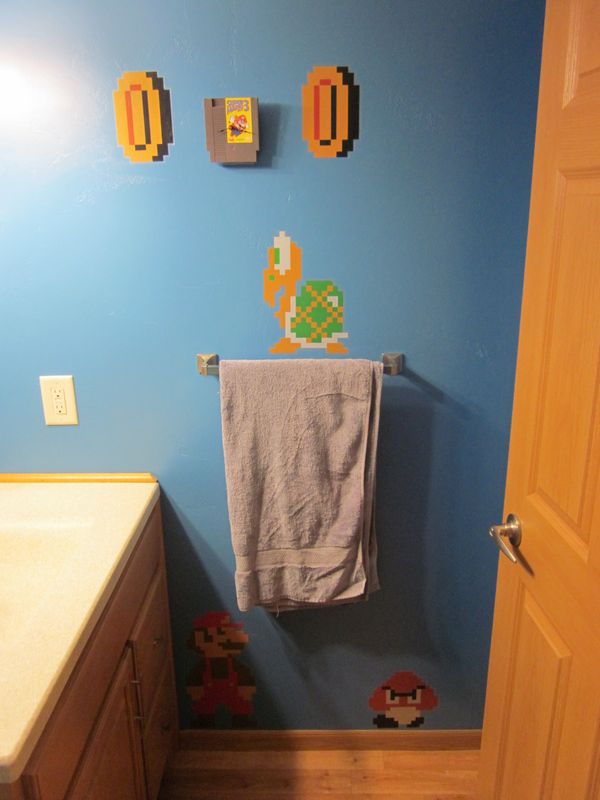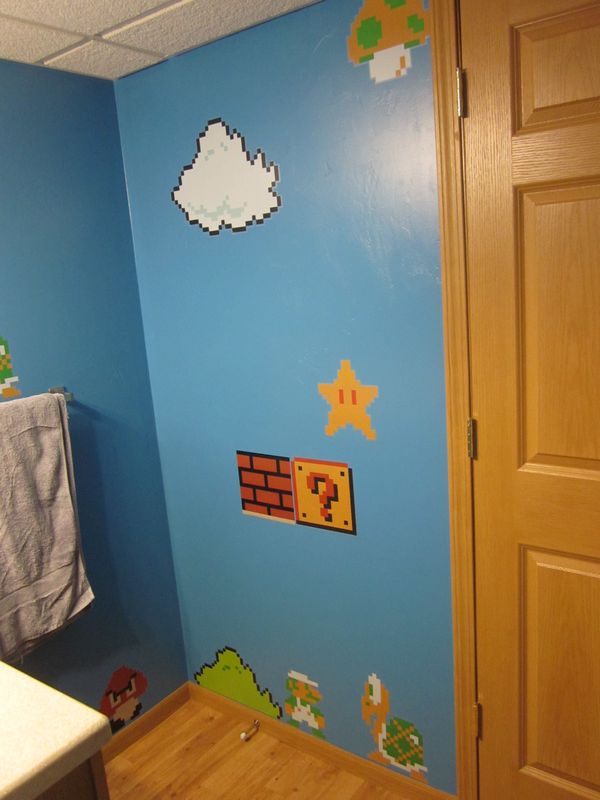 I couldn't find any towels to save my life, so I ended up buying some patches and making my own!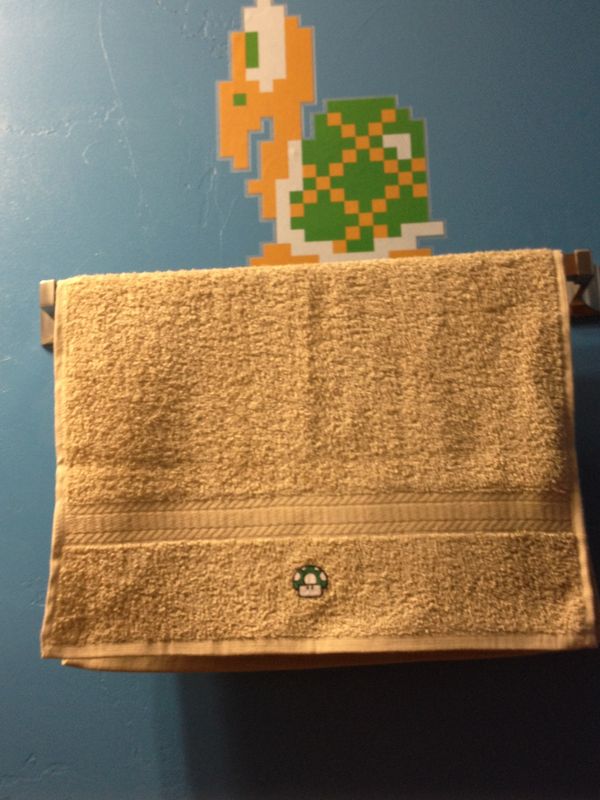 My custom mushroom rug from Etsy: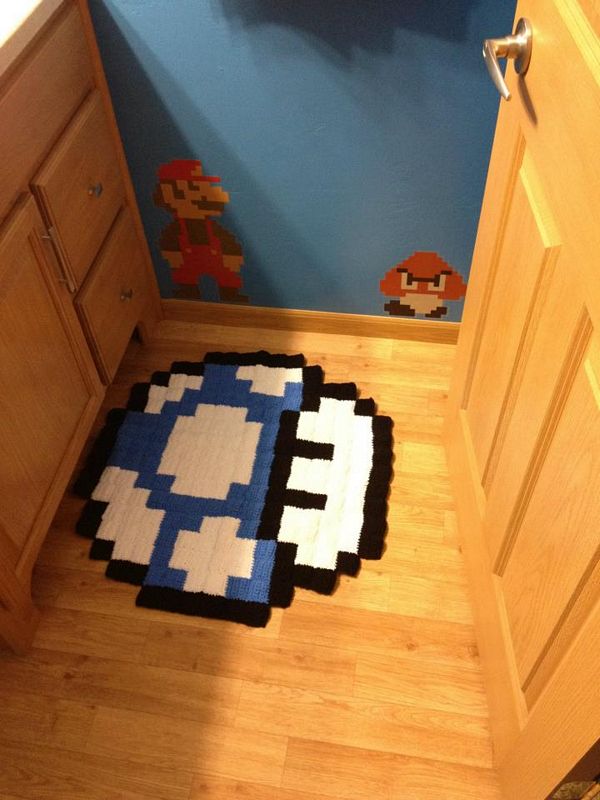 These were a present from my brother in law Jon. They're actually real soap!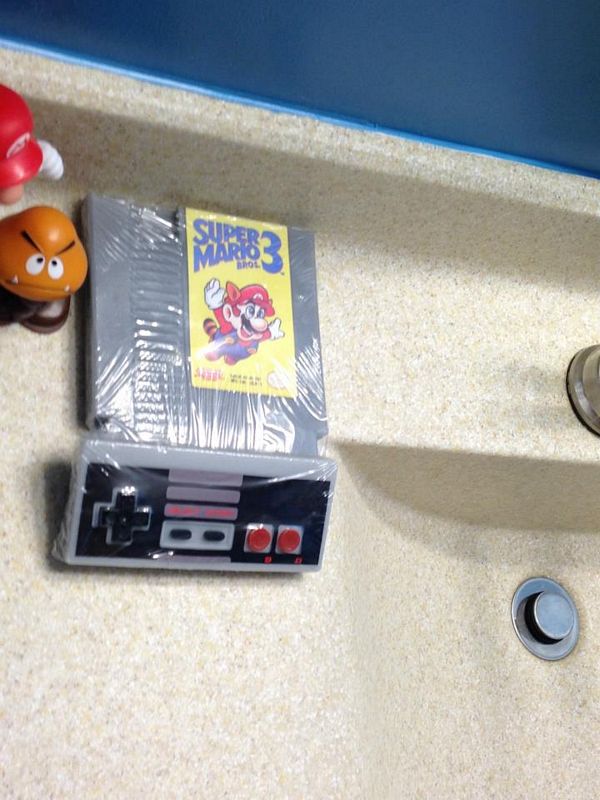 Light Switch: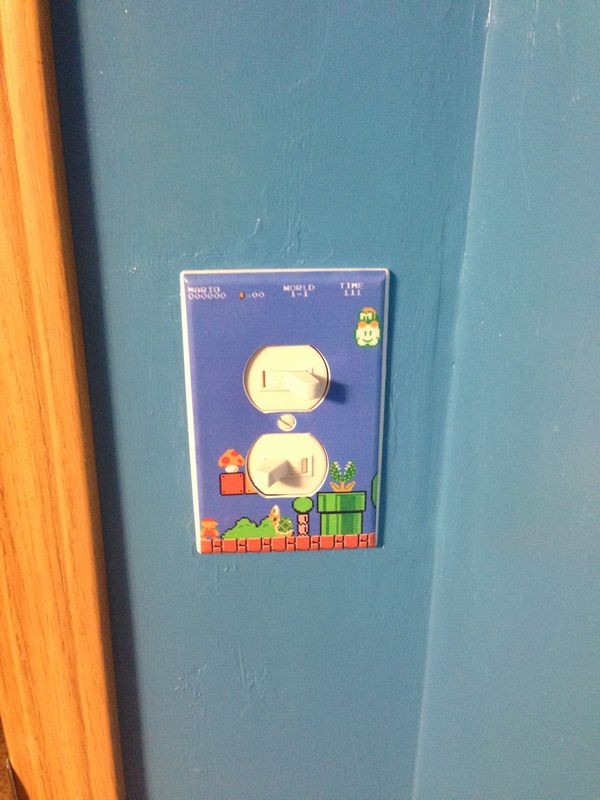 I did end up replacing some of the old McDonald's toys with other ones for Mario and Luigi. They are just the right size, and have movable arms so they look like they are going to bonk the guys over their heads: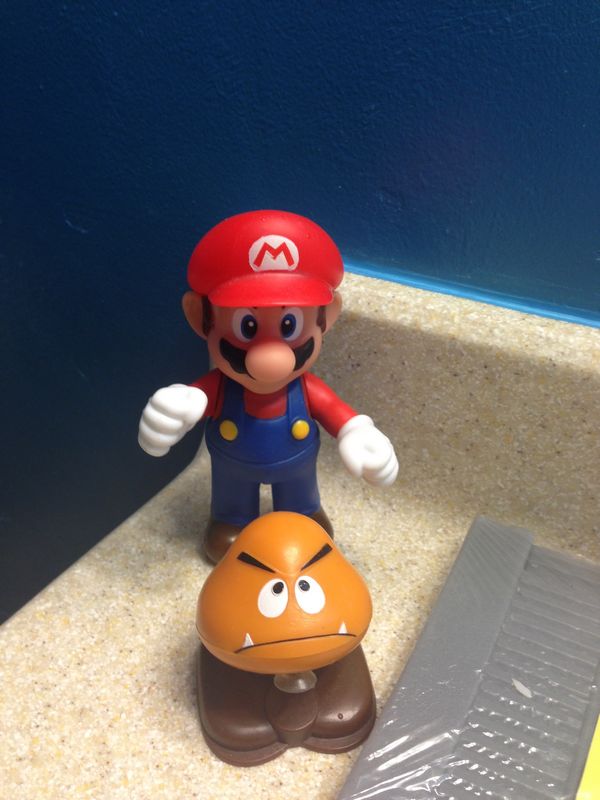 And Luigi: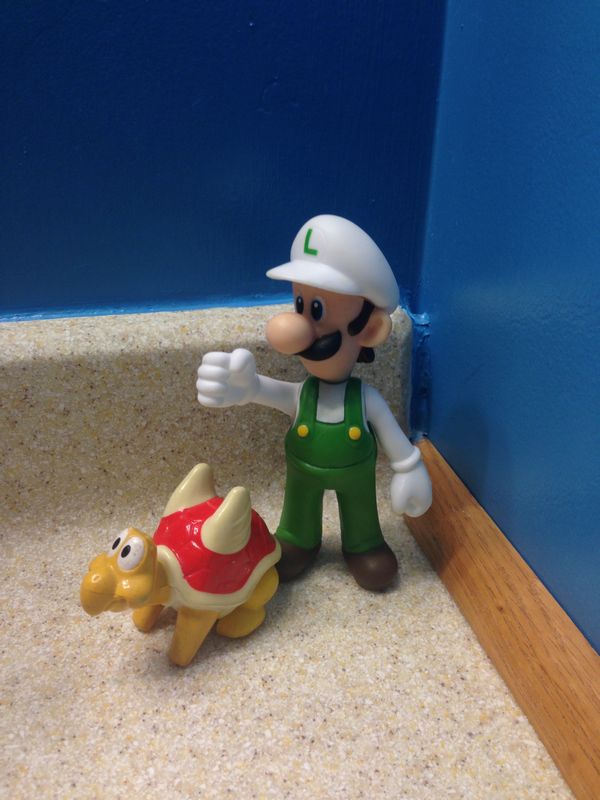 However, if, for example, you have friends come over for a few beers, it allows them to rearrange the figures to look something like this. Thanks Dan...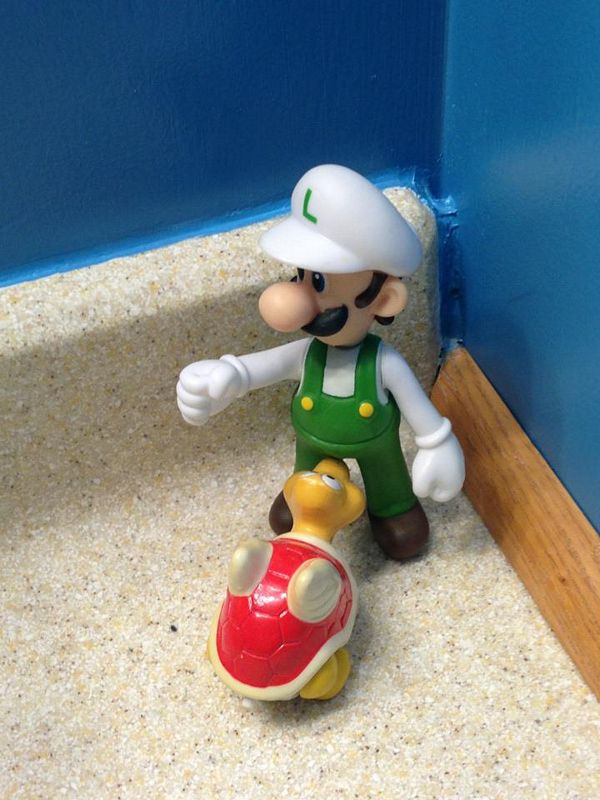 And lastly, the pièce de résistance... I've added sound effects to everything!! Check out the below video and marvel at it's awesomeness!
UPDATE 7/16/2013:
I think it's safe to say that this will be my last update on the bathroom. There's very little else I can think to add, and I really like the way it all looks now. But I did add these last few things!
I won a lamp from 8 Bit Lit in a contest that they had. They have this amazing little product, a coin block lamp that you can trigger the coin noise by tapping the bottom of the block. Every so often it makes a 1-Up noise as well.
Here you can see my lamp above my toilet now: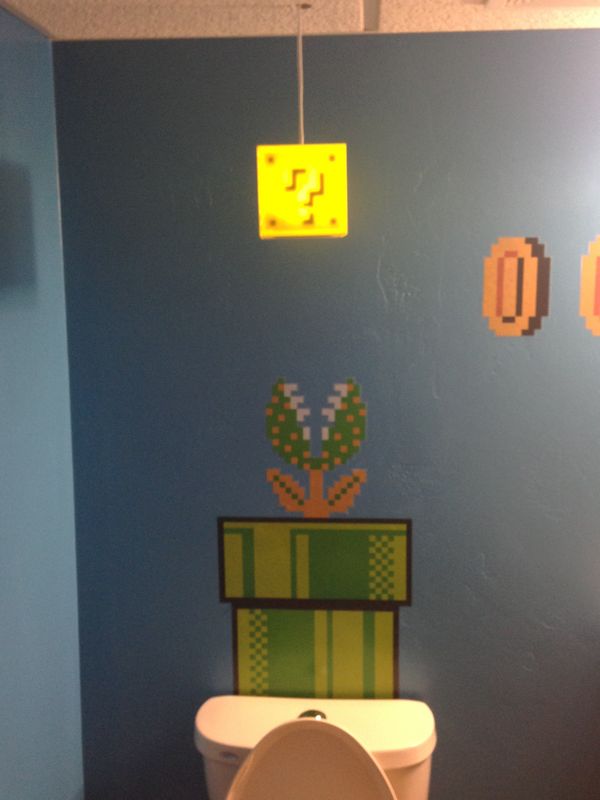 And here's a shot of it in the dark. Not the best quality picture, but you get the idea: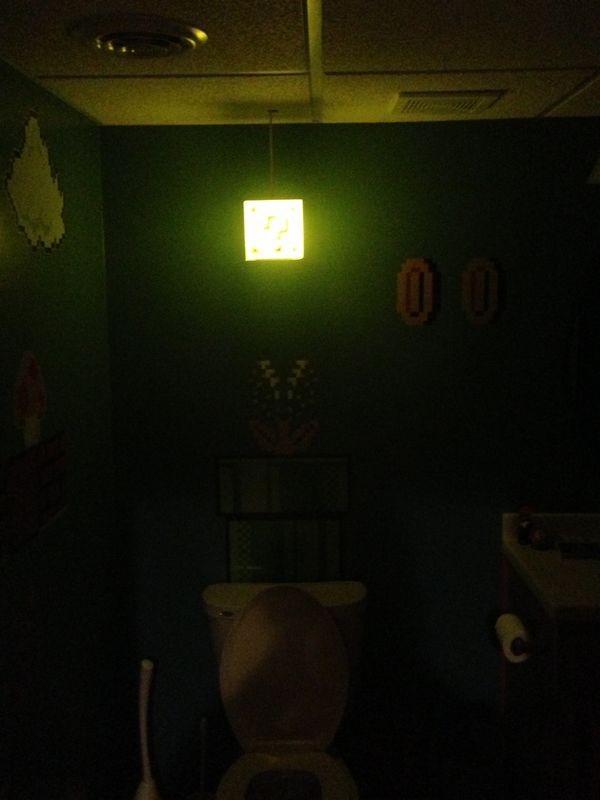 The next thing I added was a night light. I couldn't find a Mario themed night light to save my soul, so I decided to just make my own: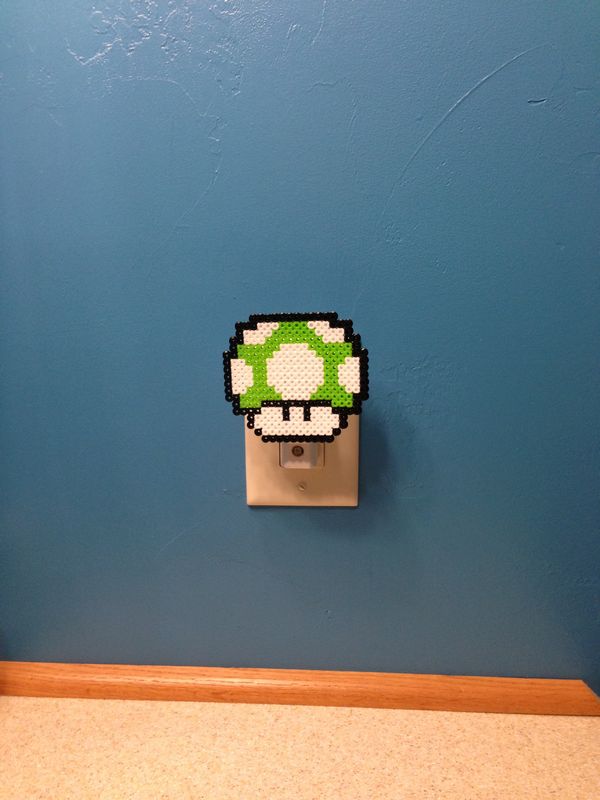 And here's a shot of it in the dark: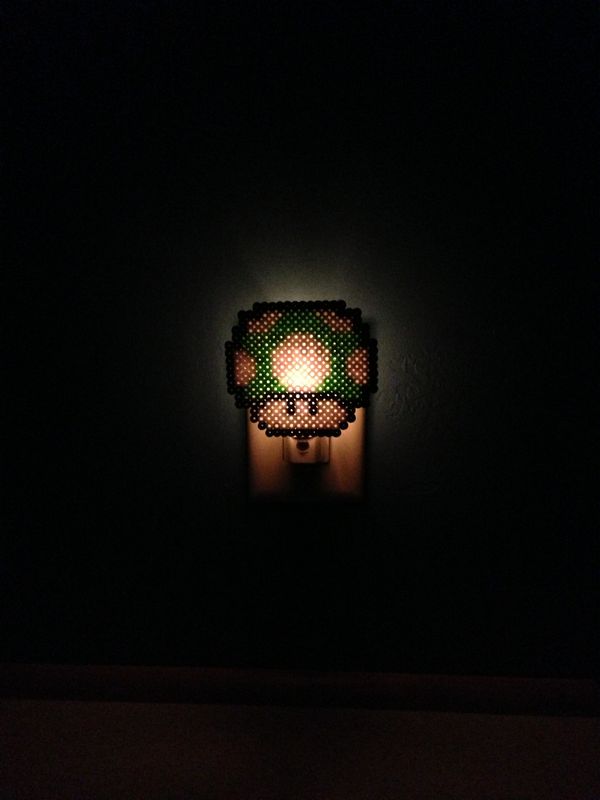 Next I decided to replace some of the normal looking things in the bathroom with green pipes instead. First, I replaced the toilet brush holder which you can see here: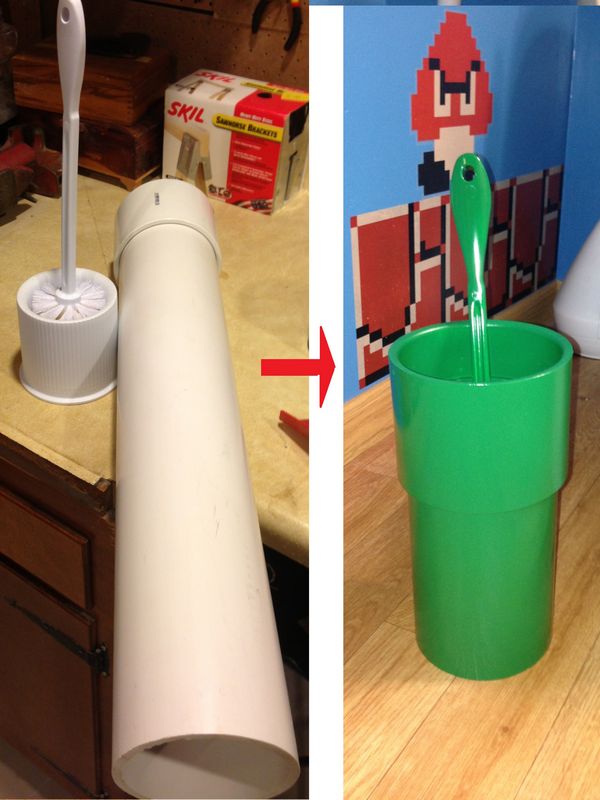 Next I decided to make my own piranha plant garbage can. Here is all the stuff that I started out with: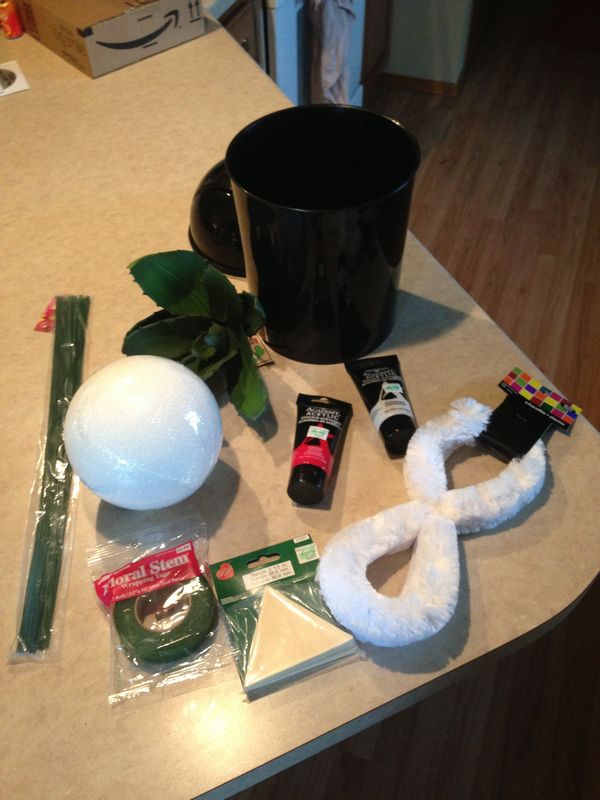 And I'm very pleased with how it turned out. Here's a few shots of the final product!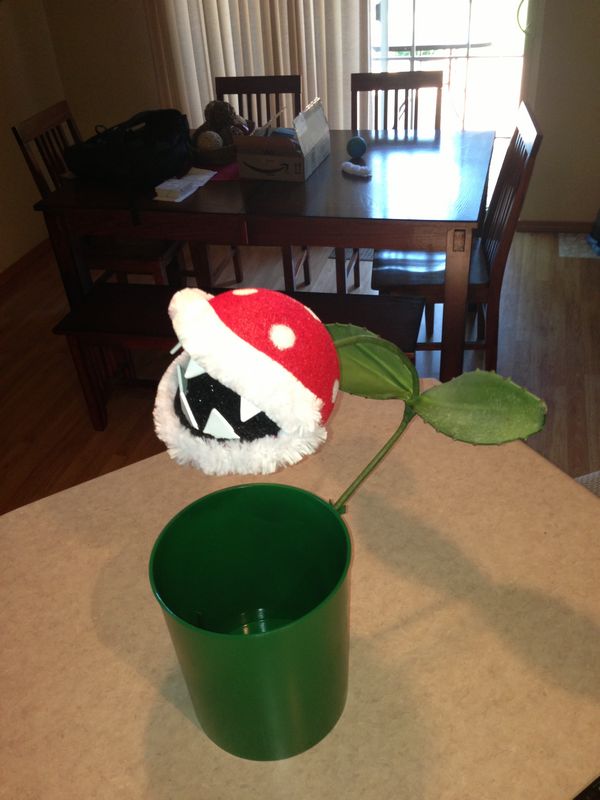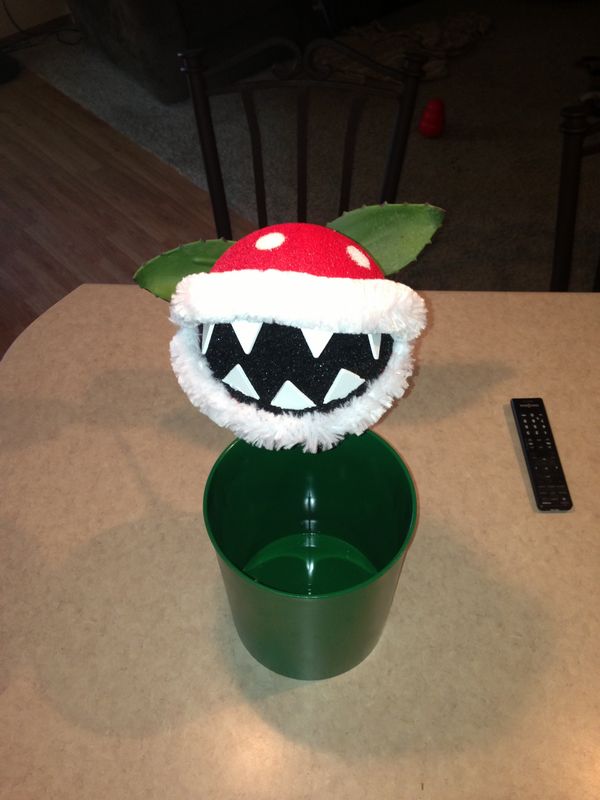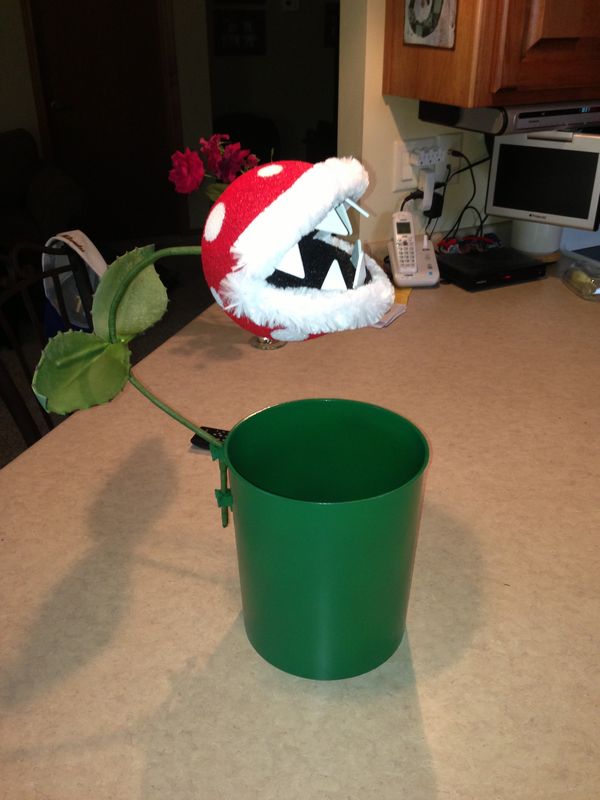 And here's a shot of it in place. It took a little getting used to at first, he sort of stares at me when I'm in the bathroom doing my business. And he looks hungry! :)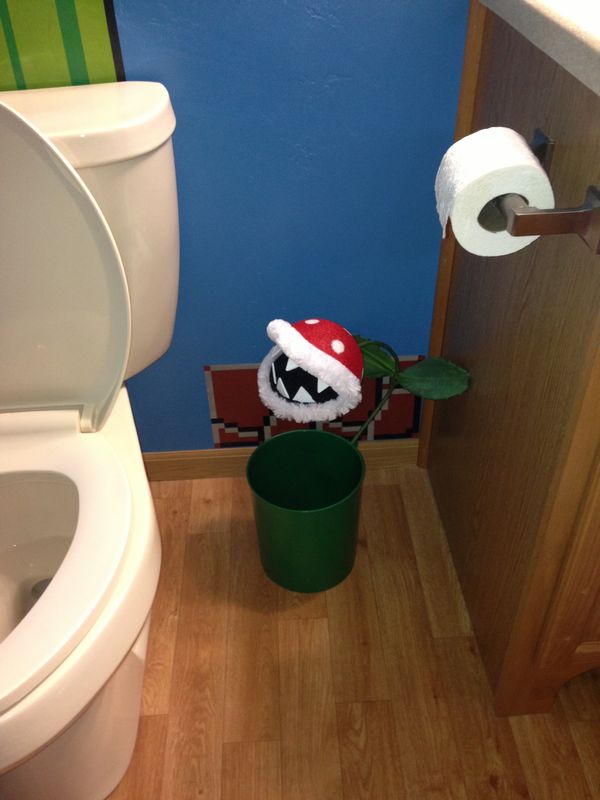 Well, I think I've covered just about every inch of the bathroom now, so I'm going to call it done!